Communities in Bloom
Howdy Maple Creek Communities in Bloomers! You can visit this page for Communities in Bloom updates or
like us on Facebook.
Self-Guided Twinkle Tour 2021
Judging: Monday, December 13
Map Release: Wednesday, December 15
Special THANK YOU to Maple Creek & District Opportunities for judging this year's light displays once again.
To download the route map to your device or to print, please click the link below: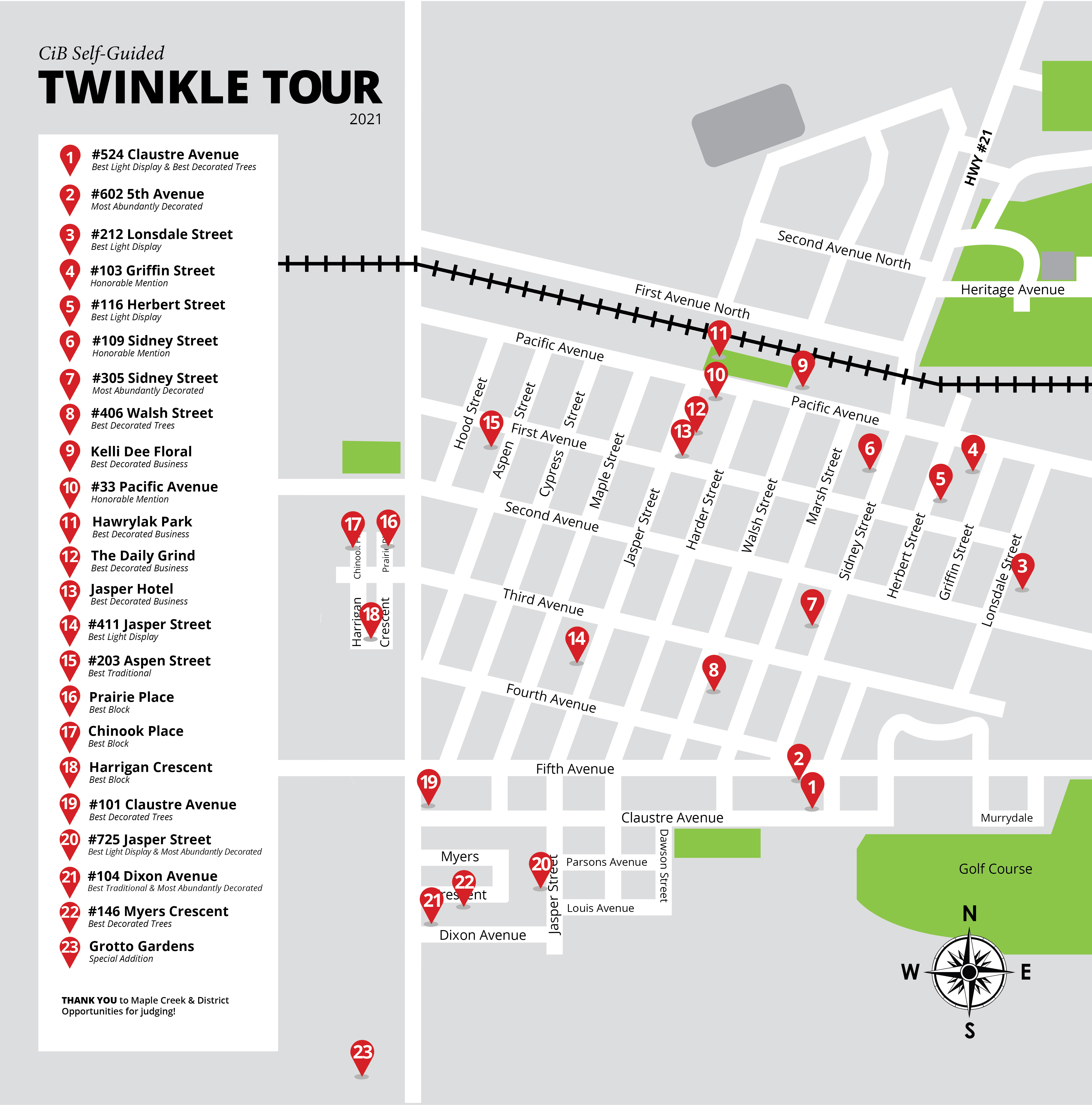 CiB Virtual Soiree 2021
Did you miss the LIVE CiB Virtual Soiree on Wednesday, January 27? No worries! The video is stil available to watch on our Facebook page, just click the link below:
For more information about Mark Cullen, click the link below to read an artile written by our own Nola Sanderson, owner of Kelli Dee Floral
Mark Cullen: He is Coming to Maple Creek! by Nola Sanderson
CiB Circle of Excellence 2019
The Maple Creek Communities in Bloom won 5 blooms - Bronze rating in the 2019 CiB Circle of Excellence with Landscape Integration and Outstanding Achievement Award for Community Involvement!! Thank you everyone who worked so hard this past year to make Maple Creek a more appealing place to visit, to live and to do business!!
Read Media Release. Download 2019 Judges Evaluation & Comments.